Why Bespoke Software Is The Key To Solving Your Business Problems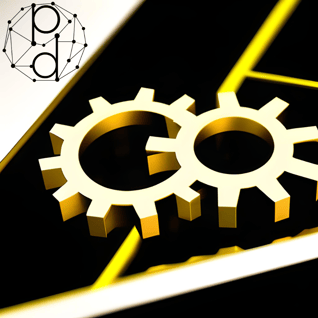 In the fast-paced world of business, choosing the right software solutions is critical to maintain productivity and efficiency. All too often, corporations opt for off-the-shelf software solutions, drawn in by the convenience and initial cost-savings. However, these generic solutions, like those provided by Citrix, are often not tailored to meet the unique demands of each business. This can lead to setbacks and troubles, costing the company more in the long run.
A survey by The Standish Group shows that 52.7% of corporate software projects cost 189% of their original estimates, a figure that increases for off-the-shelf software, where additional costs for customization and training are often underestimated​1​. This highlights the importance of bespoke software solutions, which, while seemingly more expensive initially, pay dividends in the long run.
Bespoke software solutions, like the ones provided by Polyphasic Devs, are designed to automate clunky business processes and are tailored to the specific needs of your company, providing a more efficient and cost-effective solution over time. They are developed and maintained by a remote team that operates like your in-house developers, without the need to physically house them. This further reduces overhead costs and allows for more streamlined communication and faster problem-solving.
Despite the clear advantages of bespoke software, many C-level executives are hesitant to make the switch, often due to a lack of understanding of the technical needs and demands of their corporations. This is where the expertise of a trusted software development agency like Polyphasic Devs comes into play. Our team is not only skilled in developing custom solutions, but also in communicating complex technical concepts in a way that non-tech-savvy management can understand and appreciate.
With the average salary of an IT Project Manager in the U.S. at $88,736, and a growth rate faster than average at 10%​2​, the demand for skilled professionals to manage these bespoke software projects is clear. By partnering with Polyphasic Devs, your corporation gains access to a team of these skilled professionals, saving you the cost and effort of recruiting and training your own in-house team.
By choosing bespoke software solutions over off-the-shelf software, corporations not only save money in the long run, but they also gain a software solution that is tailored to their specific needs and can evolve with their business. Don't let the convenience of off-the-shelf solutions blind you to the true cost and inefficiency they can bring. Discover the Polyphasic Devs difference today.
Ready to explore the bespoke software solution that fits your corporation's unique needs? Contact us at Polyphasic Devs. We are more than just developers; we are your partners in innovative, effective, and cost-efficient software solutions.